I just realized Valentine's day is on Tuesday. I have Mason's class Valentines ready but I haven't thought about what to do for anyone at home!
I'm definitely going to create my own version of this card I saw on Pinterest for DH.
source: stylemepretty.com via Pinterest
I love the 'two halves make a whole' idea, but I'll use the red paper left over from my Superhero Valentines to create the half hearts and put them on a blank note card. Then I'll write him a little love letter inside. You could easily create something like this on your computer and then print it onto cardstock yourself.
I'm also going to make him a '52 Things I Love About You' set of cards based on
this idea
from Crafster.org (via. mudpiestudio.blogspot.com).
I think in the day-to-day a relationship, especially one with young children, it's easy to stop telling your partner why they're special and how much you love them. They have decks of cards at Dollarama as well as binder rings. I'll use my square paper punch on white card stock and write my reasons by hand to make it more personal. I think pictures of the two of us or our family might be a nicer way to create the cover & back.
As for my little monkeys, I haven't quite decided yet. But here are a couple idea lists I found via Pinterest that I'm sure will help.
This list of
101 ideas
focuses mostly on Valentines for little people to share, like adapting this party favour to include the message "Stick with me Valentine!"

Or if you're looking for more 'grown up' ideas, here's a
great list
compiled on EverythingEtsy: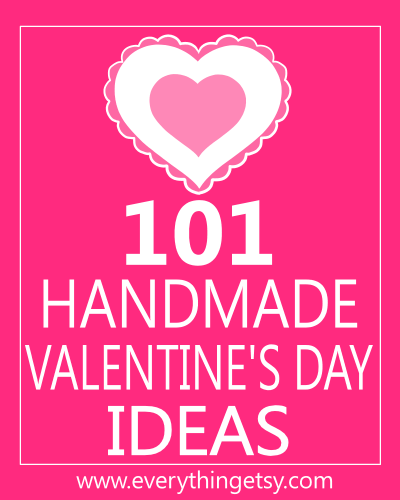 You'll find printables like this 'Keep Calm & Kiss On' from
The Hands On Housewife
or this Invisible Ink Message in a Bottle tutorial from
MiniEco
:
I hope these help! Now I have to figure out what I'm going to do....
Have a great day!
- Jacs